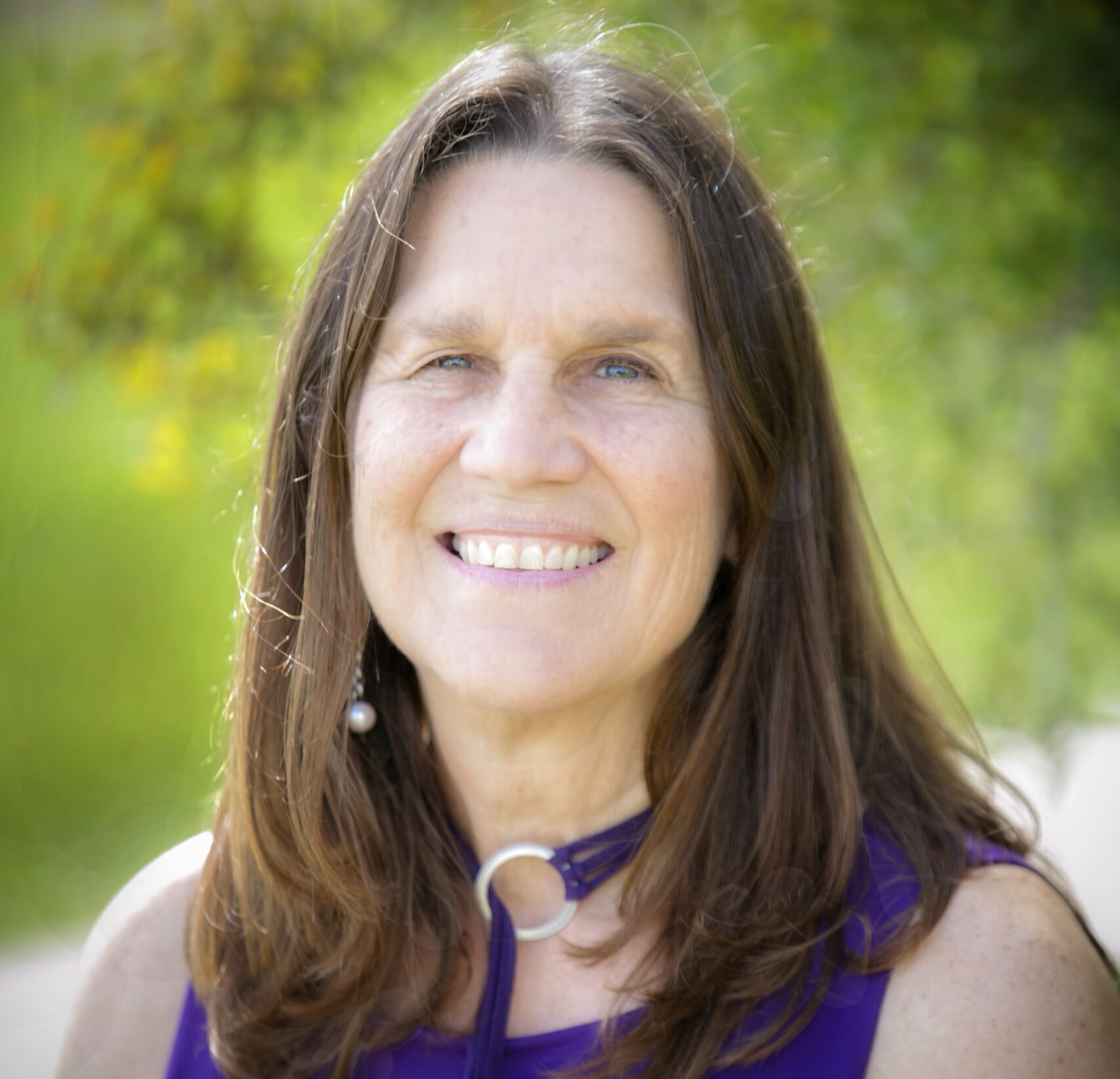 Each quarter we aim to celebrate a Legacy Society member by sharing part of their story with our community. Our donors love to meet their peers, so we're delighted to introduce Sue Rikalo. Director of Individual Giving Jan Merryweather sat down with Sue to discuss her entrepreneurial journey and why she gives to the causes she supports.
A heartfelt thank you to Sue for helping us debut this feature, and for her loyal support and vision for a more sustainable and just future.
Who's Sue?
Everyone knows that entrepreneurs are dreamers and risk takers by nature. In the case of Catalina resident Sue Rikalo, it's important to add "givers" to the list.
A California native, Sue's owned and operated five successful businesses, including Catalina Island's Airport in the Sky restaurant and The Steamer Trunk gift shop in Avalon. In her early 20s, Sue discovered her entrepreneurial spirit when given a choice between a stable, high-paying waitress job or taking over an off-the-beaten path, six-table, seasonal restaurant. Sue picked the restaurant path, of course, nearly 40 years ago.
Sue's volunteerism has spanned leadership roles at the Chamber of Commerce, the City Council, the Planning Commission, and even the local museum. That's a lot of hats even for the most driven entrepreneur, especially considering that when Sue moved to the island after college, she never planned to make it her permanent home. Sue's explanation is as simple as it is modest:
"I never dreamed I would stay. But over here you can be a big fish in a small pond, so I have done lots of things here that I never would have been able to do in the real world. For example, I ran for and won a seat on our City Council. Another time, we created the Sustainable Action Group, where all the heads of major players  – the police department,  Southern California Edison, the Catalina Island Conservancy and the Catalina Island Company – gathered around the table to address how to make our island a model of sustainability. We get great people and special events coming to us, and we have amazing hiking and kayaking in our backyard, and yet it's only a one-hour boat ride to the mainland. It's the best of all worlds. I love my island."
When Sue isn't working, she divides her philanthropy across three interests: environment, people, and justice. Since 2012, Sue has been the Board Chair of non-profit Local Hope, where her current focus is building the employment capacity of their Guatemalan youth group.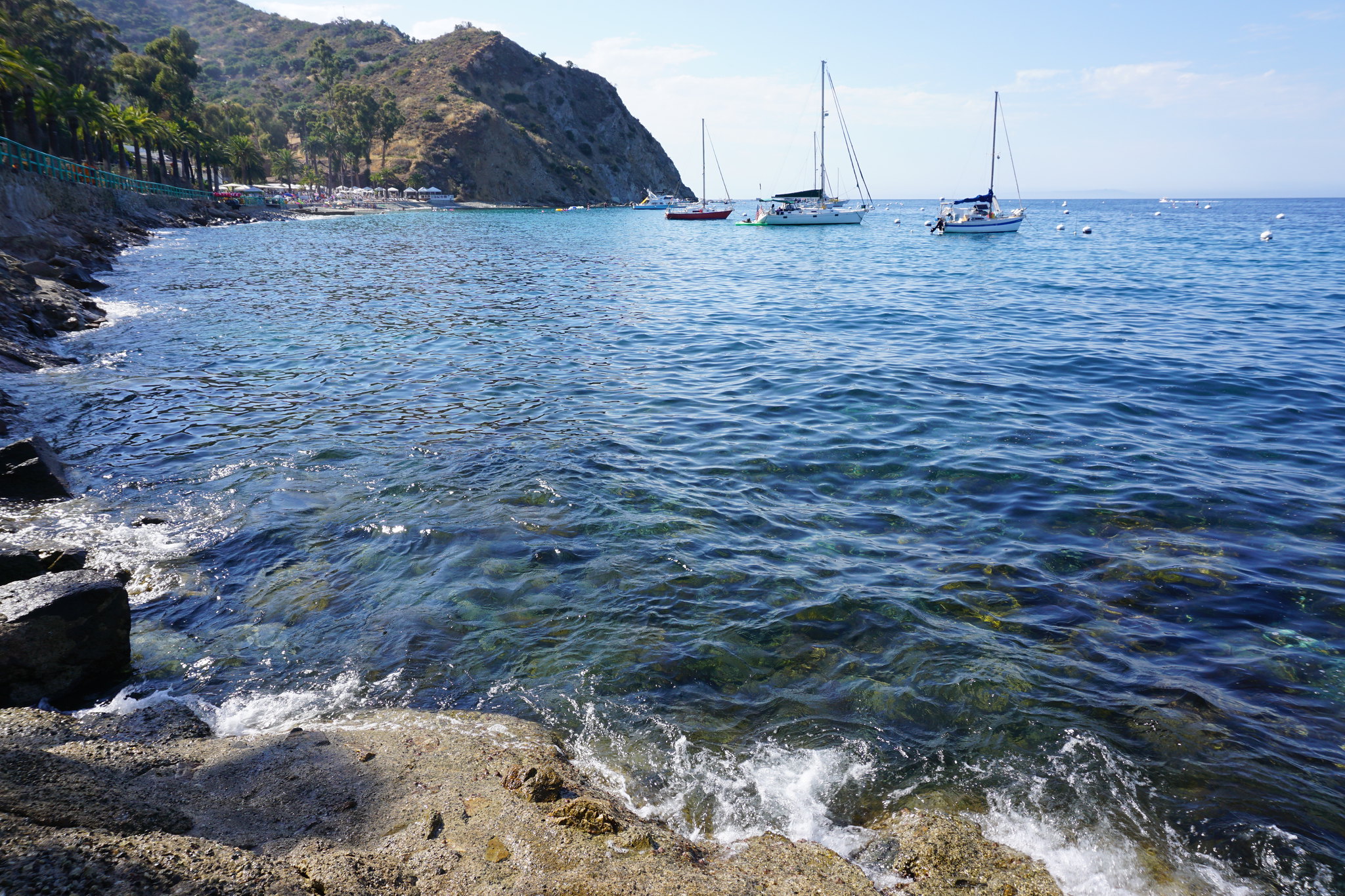 A quick peek at Catalina Island's natural beauty. Photo: Blake Carroll, Flickr.
Sue's Mission Statement
"I think of three words: seek, savor, share. It's like a touchstone for me and it's what I'm involved in right now. The 'seek' part is learning and looking for solutions that include my businesses and favorite causes. The 'savor' part is appreciating people, trying and learning to be present in the moment. The 'share' includes sharing myself with people, sharing my money, sharing my good luck, and sharing my time. I do get a lot of pleasure from giving. I've had a really wonderful life and I feel very responsible to share to make other people, places and things better."
Why Support Sustainable Conservation?
"I support Sustainable Conservation because of the win-win approach. It's not putting money towards advocacy, it's putting money toward solutions. I've been in business my whole life, so I appreciate finding solutions that work for businesses. I also like that this is a small-yet-big-impact organization. I've watched Sustainable Conservation change over the years and adapt programs to make a difference.

In regards to my planned gift, who knows how things are going to work out decades into the future? I just know that we have to start now on developing solutions. It's urgent. It feels like you're going to do things that have a long-term impact, and provide win-win solutions. I trust the organization will be doing the right thing at the right moment."
Join Us!
If you'd like to develop tomorrow's environmental solutions today, we hope you'll join Sue and our other loyal donors in the Sustainable Conservation Legacy Society. And if you've be willing to share your story with us, all the better!
Next time you visit Catalina, be sure to drop in at The Steamer Trunk. Sue loves to meet, chat with, and hike with fellow donors. Aside from Sustainable Conservation chit-chat, you're sure to enjoy hearing about the Rikalos' long history on the island. Her father is the oldest person alive who was born on Catalina. Her grandfather arrived on Catalina from Yugoslavia in 1914, worked his way up from dishwasher to a well-known fisherman – with equally well-known fishing stories. And, ask Sue about the tale her grandfather told about losing his arm in a three-day contest with a shark!
We believe in the power of relationships to reveal creative strategies that protect the natural resources on which we all depend. Let's explore new ways to stick together in support of a healthy California. Connect with us!