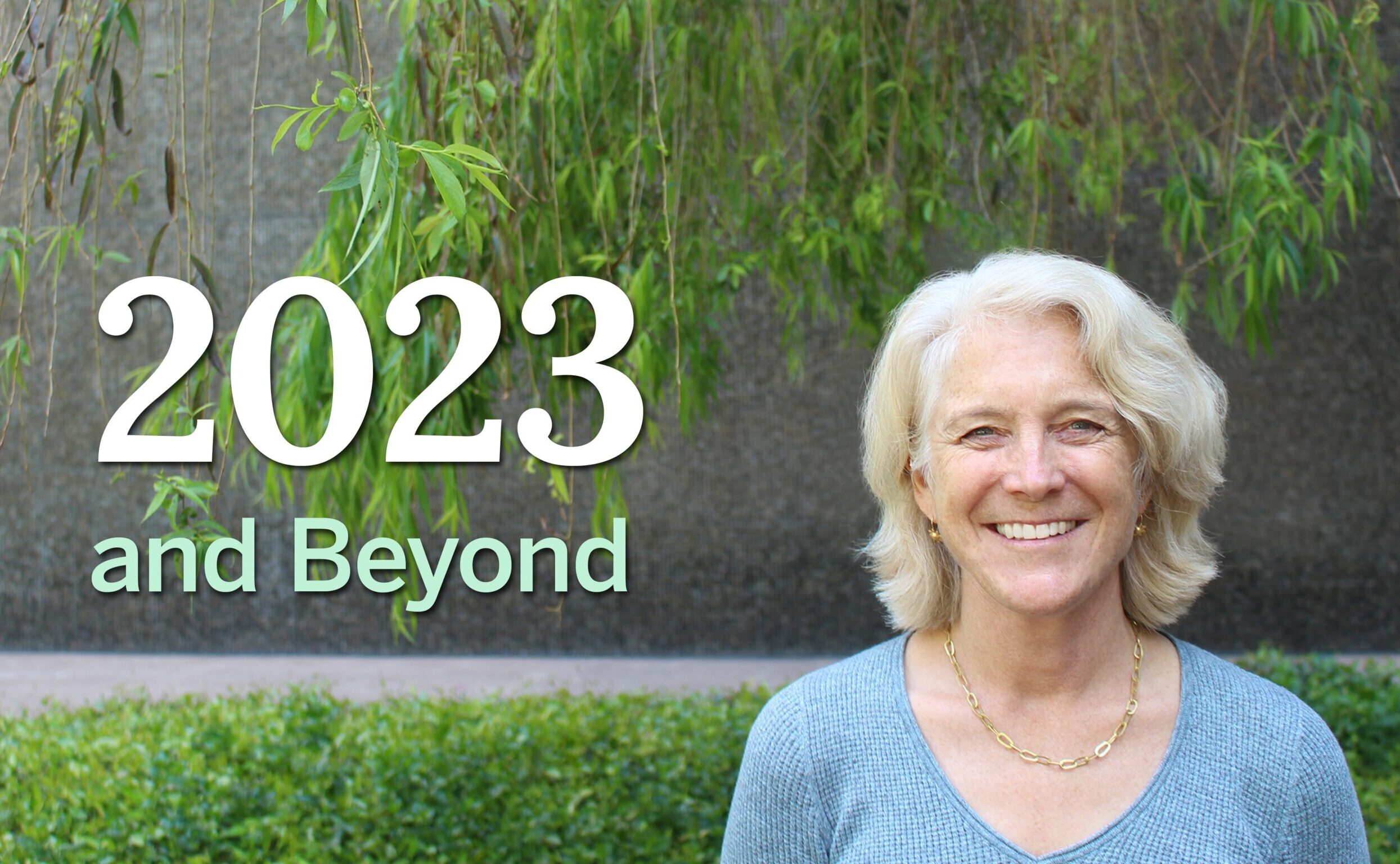 Sustainable Conservation has worked in California for 30 years to craft collaborative, enduring solutions to our state's unique and pressing environmental problems. The start of 2023 has been a challenging time for California. Our hearts go out to all of those devastated by the floods.
As we plan for a climate-resilient future, I'm taking a moment to reflect on some of our work so far, the road ahead, and how we can help California weather these extremes to keep people safe.
A Watershed Moment
As we feel the impacts of our recent storms and prepare for upcoming snowmelt, it's clear that we need to be prepared for anything: drought or deluge.
Californians are accustomed to wet winters and the stress flooding brings along with this important replenishment cycle, but atmospheric rivers like these have, understandably, taken many of us by surprise. Rain and snowpack totals are significant, but what does this all mean for our water future? Is it enough? How can we protect people when beneficial rain becomes a significant hazard?
As our dry periods increase and our precipitation comes in more intense bursts – like in 2017, 2019 and the past few weeks – experts predict that flood risk in some regions will increase sixfold.
We must be ready to capture as much water as we can to spread across floodplains and farmlands so it can percolate into our groundwater aquifers while reducing flood risk. This is an essential climate adaptation strategy to protect communities from flooding and to boost our water supplies for drier times ahead.
Our biggest accomplishment on this front was the completion of a first-of-its kind watershed-scale study in the Merced River Watershed in partnership with the California Department of Water Resources (DWR). We connected DWR's climate scenarios for snowpack and runoff with our Groundwater Recharge Assessment Tool (GRAT) to determine where we could direct water across the landscape during heavy rain and flood events.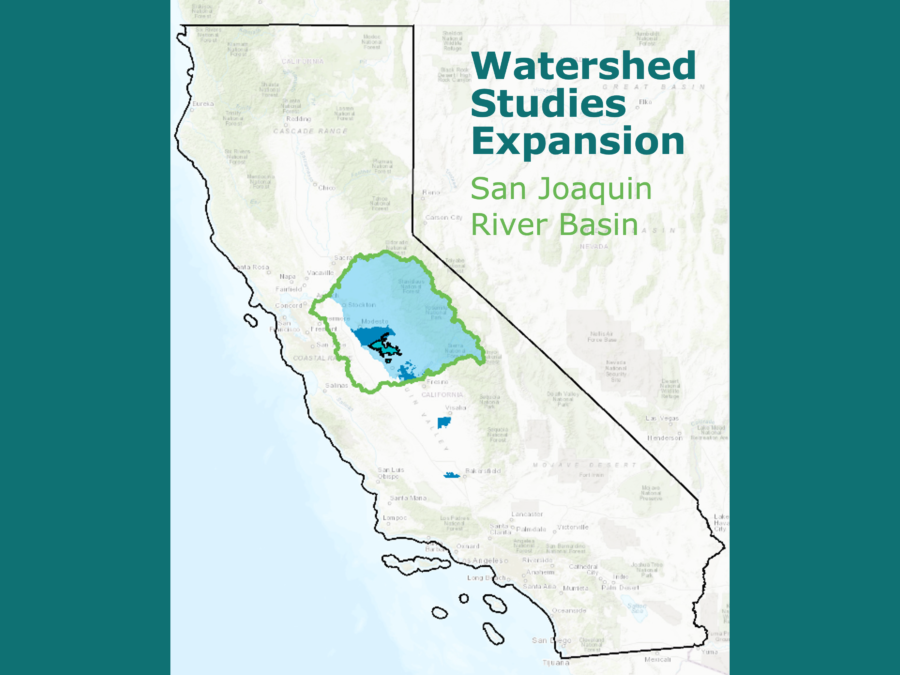 The five San Joaquin Valley watersheds in which we're completing our watershed studies with DWR
The study found that with no changes to current infrastructure, the Merced watershed could reduce groundwater overdraft by 31%. By changing the timing of reservoir releases and enhancing infrastructure, the watershed could reduce overdraft by 63%, and reduce flood risk by 65%. We can also prioritize where to ensure reliable drinking water supplies for communities, habitat for fish and wildlife, and irrigation for farming.
DWR committed to expanding the study with Sustainable Conservation to the four other watersheds that drain into the San Joaquin River. Importantly, we're also working with local water agencies, communities, farmers, and environmental groups to implement the findings on the ground.
This is a huge opportunity to change how we manage water in California and adapt to climate change for the benefit of nature, people, and farming.
Accelerating Restoration
Removing onerous permitting challenges helps our fellow conservation organizations, private landowners, and the state of California implement restoration projects that help restore rivers, floodplains and wetlands, remove barriers so that fish can travel further upstream, and eradicate invasive species.
The permitting process can consume up to 30% of a project's budget and take years to complete. Many landowners – both private and public – choose not to pursue restoration work because the process is so taxing and costly.
This past August, we had our biggest wins yet. The State Water Resources Control Board unanimously approved a statewide programmatic permit for commonly implemented aquatic restoration projects and an accompanying environmental impact report to comply with the California Environmental Quality Act (CEQA).
A few weeks later, the U.S. Fish and Wildlife Service issued its statewide programmatic authorization for the same commonly implemented restoration projects covering 72 endangered and threatened species. These two pathways are coordinated and build on years of programmatic permits with the National Oceanic and Atmospheric Administration (NOAA).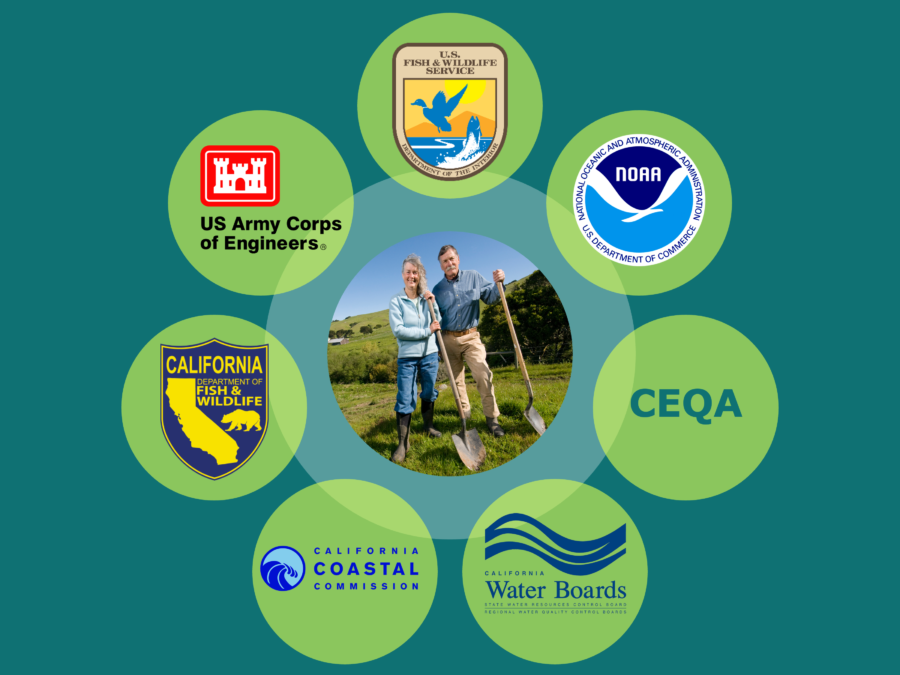 All the excellent agency partners we've worked with to expedite permitting in California
Sustainable Conservation initiated and played a critical role in these efforts, served as the liaison and trusted partner between restoration practitioners and regulatory agencies, and contributed our technical expertise to develop these permits and authorizations in a way that honors all environmental mandates.
This means that restorationists like CalTrout, The Nature Conservancy, Resource Conservation Districts, state parks, and others will be able to design and implement their projects to a common set of guidelines and criteria and move through the approval process much more easily.
This is systems-level change. We are putting badly needed restoration projects on a separate, expedited path from housing and hotel development projects so these projects can get implemented now – not years from now.
2023, and Beyond
The environmental challenges we face are complex and cannot be solved overnight. We listen to and learn from a diverse set of people on the ground and co-create solutions that solve the problem at hand and last.
We never come in thinking we know all the answers. We know we always have much we can learn. Working in this way builds strong, trusting relationships that are based on transparency and honesty. And, importantly, with our partners, we persist and persevere. 
All of you help ensure Sustainable Conservation can stay with problems and get tangible results. You're partners, donors, and ambassadors. You fuel Sustainable Conservation's work and make these reasons to celebrate possible.
We are a stronger and better organization with your support, and we can't thank you enough.
Here's to another successful year!
Best,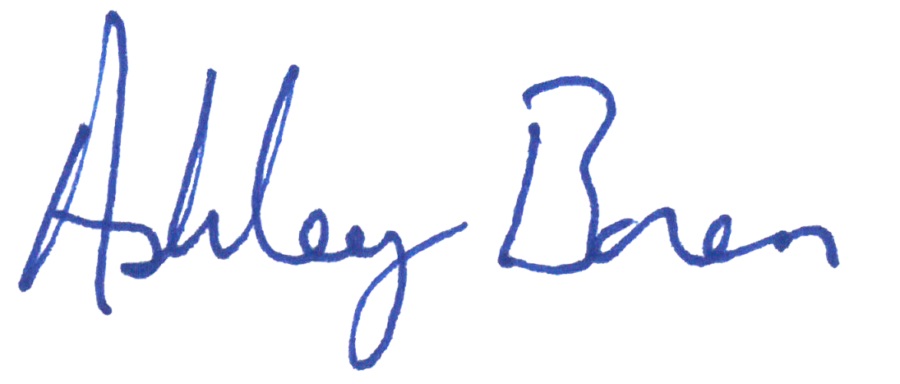 Ashley Boren
Chief Executive Officer, Sustainable Conservation