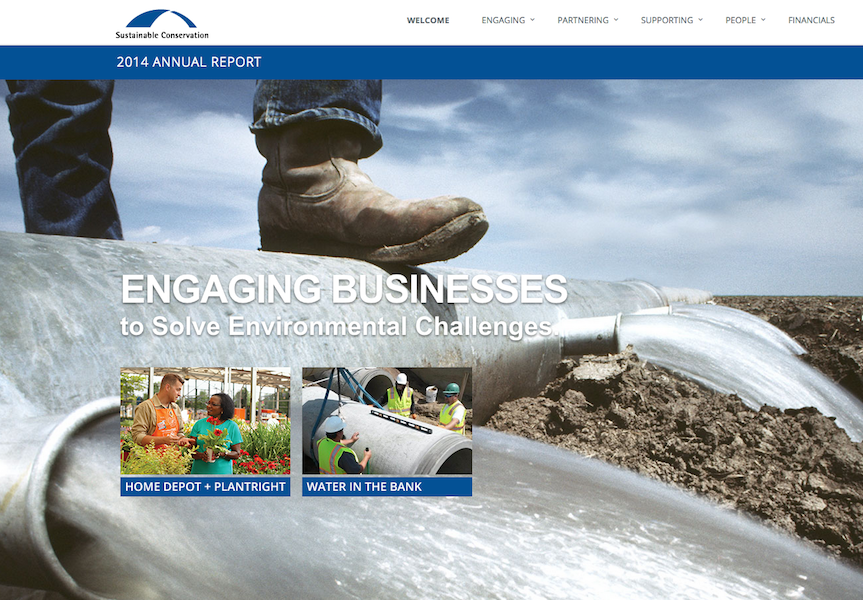 We're pleased to announce the release of our 2014 annual report!
For the first time in Sustainable Conservation's history, we're presenting the report digitally. We hope this online format will provide an engaging interactive experience for connecting you with the great progress all of us – especially our vital donors and project partners – have collectively made in 2014.
Inside the report, you'll find tales of collaboration, innovation, and leadership that speak to the power and role all Californians can play in helping the Golden State thrive.
All across California, landowners are working hard to steward the natural resources on their properties integral to boosting wildlife and preserving habitat. Farmers are implementing innovative technologies that keep our air and water clean. Businesses are increasingly engaged in protecting our beautiful landscapes and helping to secure our water future.
This year's annual report is a storybook testament to the headway the state can make when we all unite to solve the toughest challenges facing our land, air, and water. And we thank all of you for playing such a major part in helping make it happen.