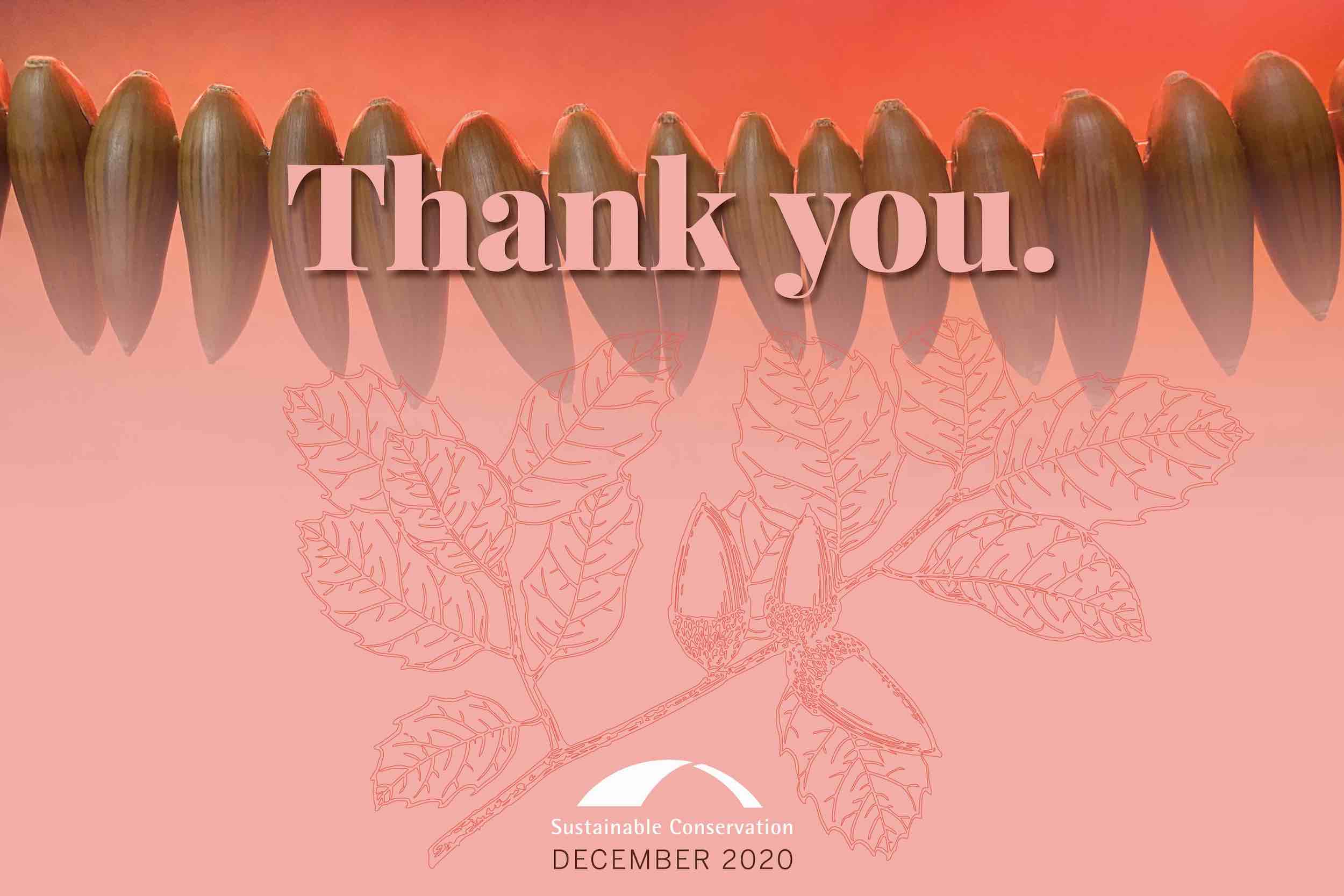 It's almost 2021. Time was tricky in 2020 – alternating between moving like molasses and speeding by in a blur. We're looking forward to the symbolic shift of the calendar, and better days ahead.
To say that this year was a challenge is an understatement. California, the nation, and the world faced unprecedented public health and climate challenges that highlighted how interconnected we truly are, and how collaborative solutions are the only way forward.
First and foremost, we're pausing, reflecting, and giving thanks for being here, together. Everything we do to secure and restore bountiful, clean water supplies for generations to come is powered by your generosity and support.
2020 IN REVIEW: POWERED BY YOU
Thanks to you, we took our work online to protect the health of our staff and our supporters. Many of you attended our suite of virtual events and found ways to check in and connect with us like never before.
Thanks to you, we met the generous Emmett Family Foundation and Morgan Family Foundation matching gift challenges. It was your increased generosity, as well as new donors, that helped us meet the challenge and Annual Fund Campaign goals.
Thanks to you, we partnered with water managers across California to replenish parched aquifers by flooding active farmland with available surface water. From low-tech recharge basins to our sophisticated software tool, we're working toward a future when groundwater recharge is practiced in many forms throughout the state.
Thanks to you, we scaled our innovative drip irrigation partnership with California dairies across the state, and the nation. Our collective hard work and results were honored with not one, but two awards in 2020.
Thanks to you, Californians continue to revitalize our rivers and creeks because of the simplified permits we helped put in place. With new and exciting statewide recommendations, and more permitting pathways on the horizon, we're empowering restorationists and agency staff to go further, faster, to save imperiled wildlife and meet the challenges of our ever-changing climate.
And, thanks to you, we honored more dedicated California land stewards this year with the Leopold Conservation Award, and celebrated two amazing finalists in all of their efforts to leave the land better than they found it for future generations.
2020 was a tough year by anyone's reckoning, but, because of you, we were able to stay home and keep working to safeguard California's most precious natural resources for all.
THANK YOU.